Projects
Interior Design with OpenStreetMap
A home owner contacted Geofabrik with an unusual request: He wanted to decorate shower screens with OpenStreetMap maps. This required simple grayscale maps without labels, in a format that could be processed in Illustrator.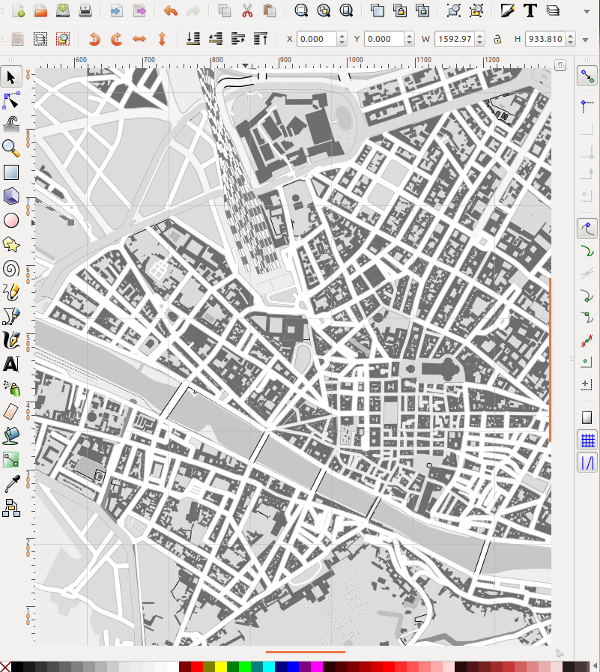 We created a suitable map style using the Maperitive software, and exported Illustrator-compatible SVG files from there which could be easily postprocessed.
The client then had these maps printed on film, and mounted onto the glass screens.