Projekte
Freiburg Map
When the FOSSGIS conference was held in Freiburg, Geofabrik produced a folded city map from OpenStreetMap data. 1,000 copies were printed and distributed.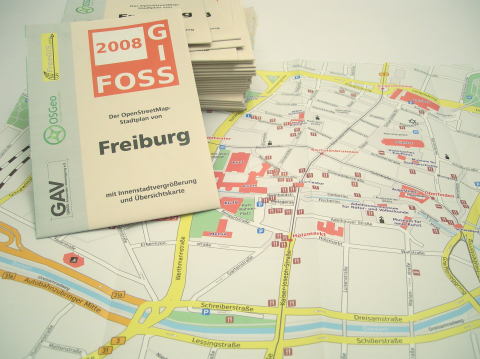 The DIN A3 sized map has an overview map on one side, and a larger city map on the reverse.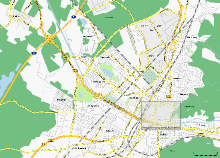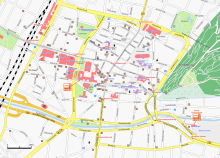 At the time, producing the map comprised these steps:
plausiblity checks,
some data corrections,
the definiton of suitable styles for street map and overview,
rendering using the "Osmarender" software,
manual postprocessing, and
integrating the results into the printing data.
Click on one of the images to enlarge, or download the printing PDF here.